Nathaly Herrera-Lopez has logged a lot of kilometres on airplanes in the past few years.  But make no mistake, she is a grounded person.  And it is precisely this groundedness that has allowed her to board those planes for Ghana, the Philippines and most recently, Iraq.
Nathaly attended Edmonton Christian Schools (Northeast and the Senior High) for 13 years. Upon graduating in 2008, Nathaly was  welcomed into "adult life" with a disappointment: she missed qualifying to get into the Grant McEwan school of nursing by 1%.   A job as a service aide/housekeeper at the NE Edmonton Community Health Centre, a Chemistry 30 re-do and a healthy dose of soul searching lead her to the U of A school of nursing the following year.  She graduated in 2013.
Helping people is something Nathaly dreamed of doing.  She recalled feeling this acutely in her grade nine year when Edmonton Christian Schools made efforts to contribute relief for the victims of the horrendous Boxing Day tsunami that claimed more than 250,000 lives.  "I knew I needed a career that was going to allow me to help people."   She also recalled a teacher that year who often said, "we could have ended up on either side of the wheel. Our lives could have been different.  It's just because we are in Canada, that our lives have turned out as they are."
The sense of being blessed to be in Canada and the dream of being a servant-worker in God's story helped to lead Nathaly to the profession of nursing where she has found herself in an emergency room in Edmonton,  on a practicum in Ghana and on short-term missions with Samaritan's Purse in both the Philippines and Iraq. She returned from Iraq only a few weeks ago where she worked 12 hour shifts in a World Health Organization funded Samaritans' Purse field hospital which was surrounded by a blast wall to provide it some protection from car bombs and IEDs.  She tells about being able to hear the shelling of nearby cities as she fell asleep inside the compound.  At those times, an odd thing happened.  She remembered a song based on an ECNS school theme from her junior high years.  The theme and the song were Be Bold, Be Strong, based on Joshua 1:9.  "I thought I'd forgotten that song, but in Iraq it came back to me."   Nathaly also spoke about her ongoing journey, as a  self identified Type A person. "I feel like God is starting to break me down a bit  . . . God is the only one that has control.  You have to learn to trust."  As a result, she says, "I am becoming more able to extend grace and love to others."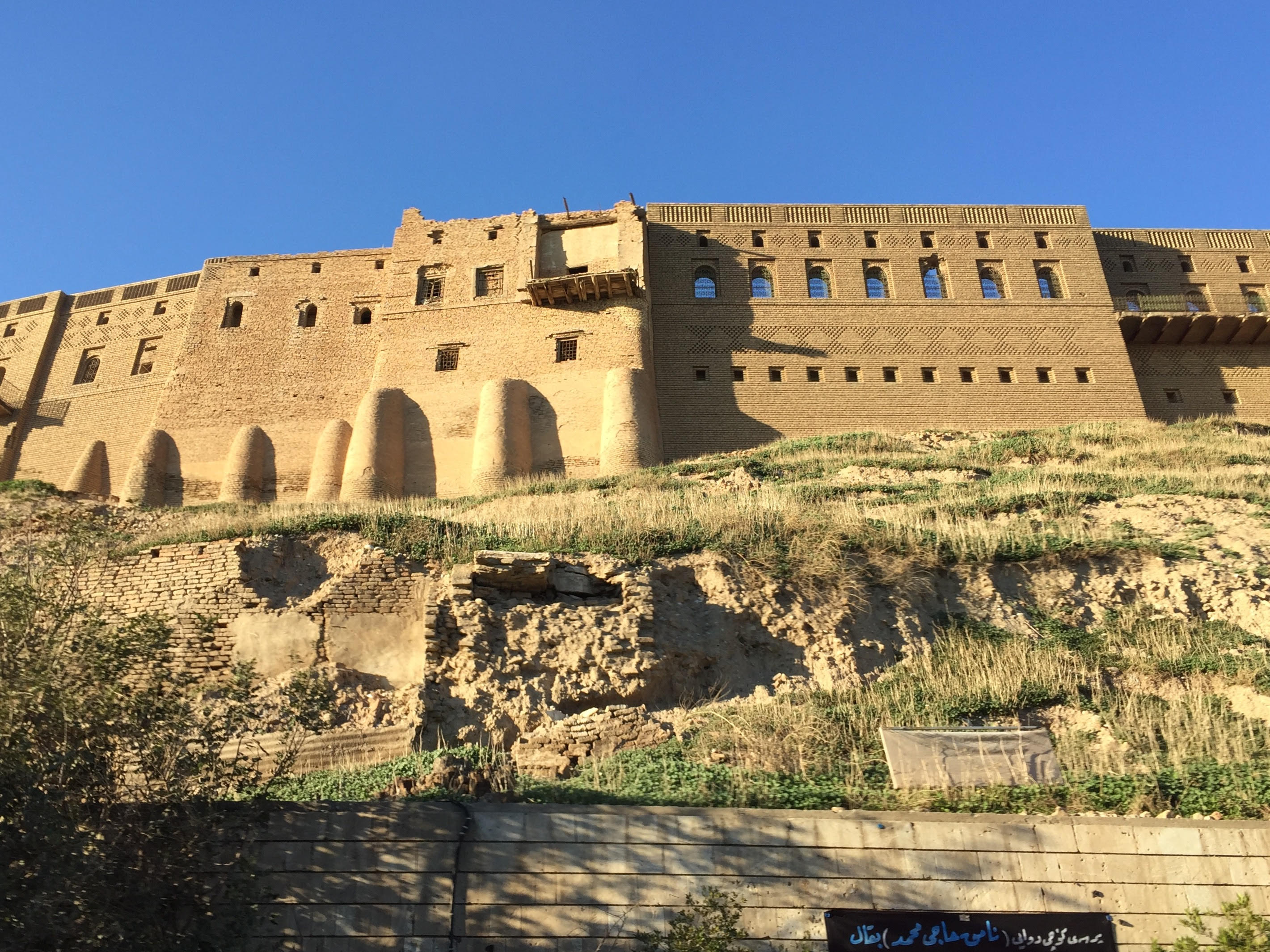 Nathaly looks back now at her high school years and while she has great memories, she also advises students to "take advantage of every opportunity they get" and to "realize that the world is bigger than any of us experience. . . God is in control, not us!"
For now, Nathaly has found her role in God's story and is living her dream to help others.   Where it will take her next, she is unsure.  What she has learned from the 1% miss, the regular scenes of brokenness in an emergency room, the exploding shells and the challenging life circumstances of so many fellow humans is that, "Just because you have a dream does not mean it is going to be easy."  And it's that knowledge that keeps her grounded and will likely have her boarding more airplanes in the future, pushing past comfort zones and addressing the sometimes gritty needs of today's world.
by Brian Doornenbal
The mission of Edmonton Christian Schools says, "Responding to God's grace, Edmonton Christian Schools challenge students, through Christ centred, to actively play their role in God's story."  We are humbly thankful for our many alumni in all walks of life who are doing that.  Thanks to Nathaly for sharing her story.