At Edmonton Christian Schools, every family is required to pay an annual Christian Program Fee, which is determined by the number of students enroled in our schools. This fee, managed by the Society Office (ESCE), plays a crucial role in sustaining our Christian programming and Society staff, as well as our school facilities and properties. It's important to note that ECS is responsible for its school buildings and independently manages the Christian Program, separate from EPSB.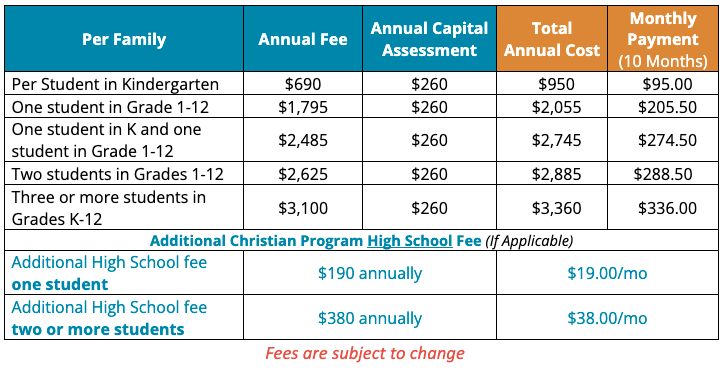 View your Christian program fee balance
Current families can log into their SEAS account to view their current Christian program fee balance.
Log in to seasedmonton.com using your primary email address on file with the Society Office as your username. If you do not remember your password or if this is your first time logging in please use the "forgot password" link.
Christian Program Fee Payment Options
Automatic Withdrawal
Set-up automatic payments direct from your bank account on either the 1st, 15th, or 20th of each month.
Post Dated Cheques
Mail or drop off your post dated cheques at the Society Office or your school office. (Payable to ESCE.)
Credit Card Payment
You may set up a reoccurring or a one-time credit card payment.
Download an authorization form here.
The Society office can also process a one-time payment over the phone. (All credit card payments incur a 3% fee.)
In-Person at the Society Office
Credit Card (+3% fee)
Debit Card
Cash*
Cheque* (Payable to ESCE)
*Cash and Cheques can also be dropped off at your school office.
The Christian Program Fee does not include School Fees (Course fees, Field Trips Fees, School Supplies, Club Fees, Bus Passes, etc).  School fees are separate from the Christian Program Fee and are set and collected yearly by each individual school.
School (Grade Level) Fees: