There is quote posted on a bulletin board in my office that says, "Gratitude unlocks the fullness of life. . . "  There is a lot of "unlocking" going on at Edmonton Christian Schools as we head towards Christmas!   Here are just a few examples in pictures:
~~~~~~
Grade 9 Art students from ECNS help Mosaic Centre get ready for Christmas dinners served to people in need:
~~~~~~
Grade 4 students from ECWS show off some of the 180 pairs of gloves they have collected so far for Hope Mission Rescue vans: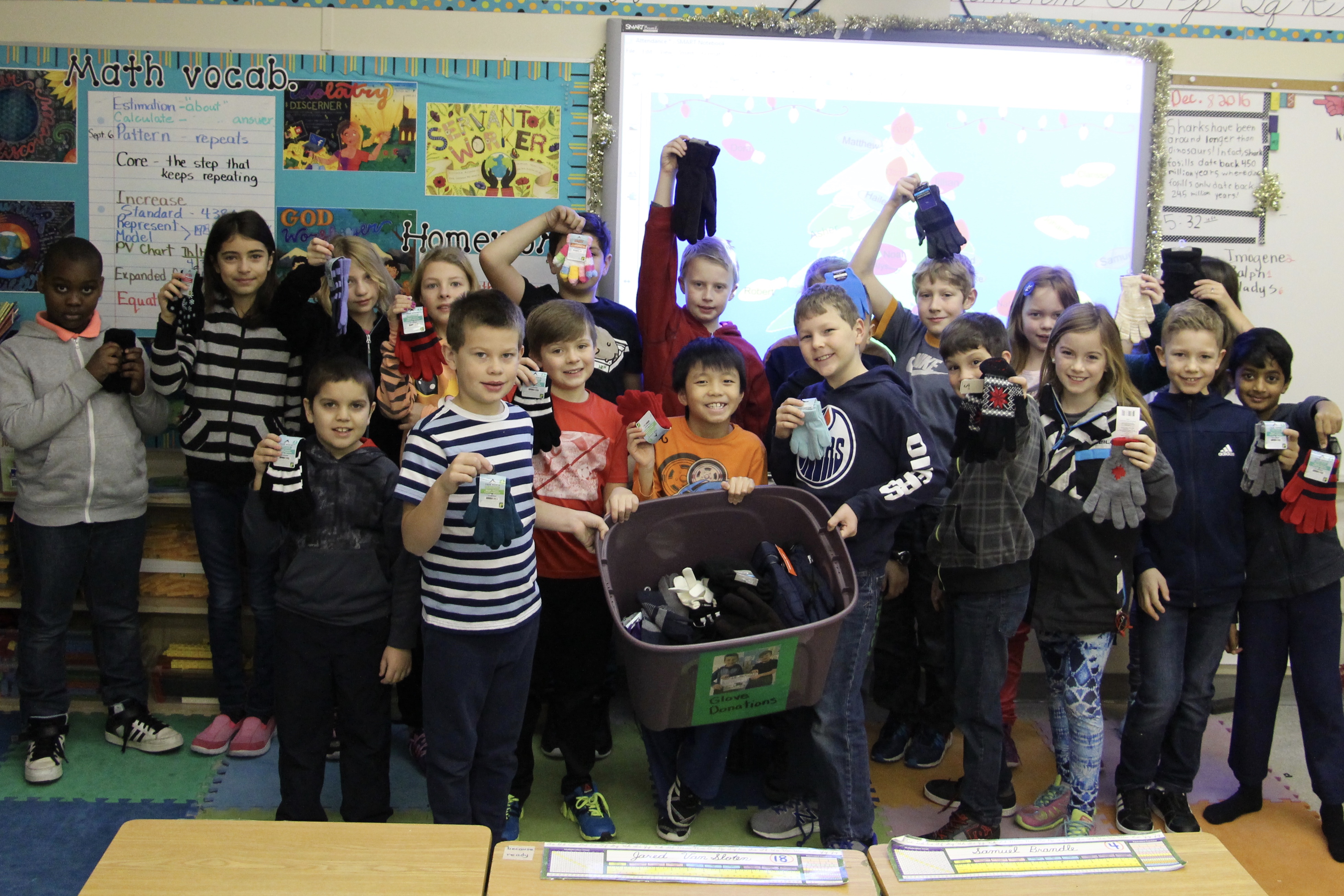 ~~~~~
ECHS Students and staff pack the food and gifts they donated into (huge) hampers for families from our own community:
~~~~~
Shoeboxes were packed for Samaritan's Purse by Kindergartens at ECWS and ECNS as well as Gr 3 at ECNS: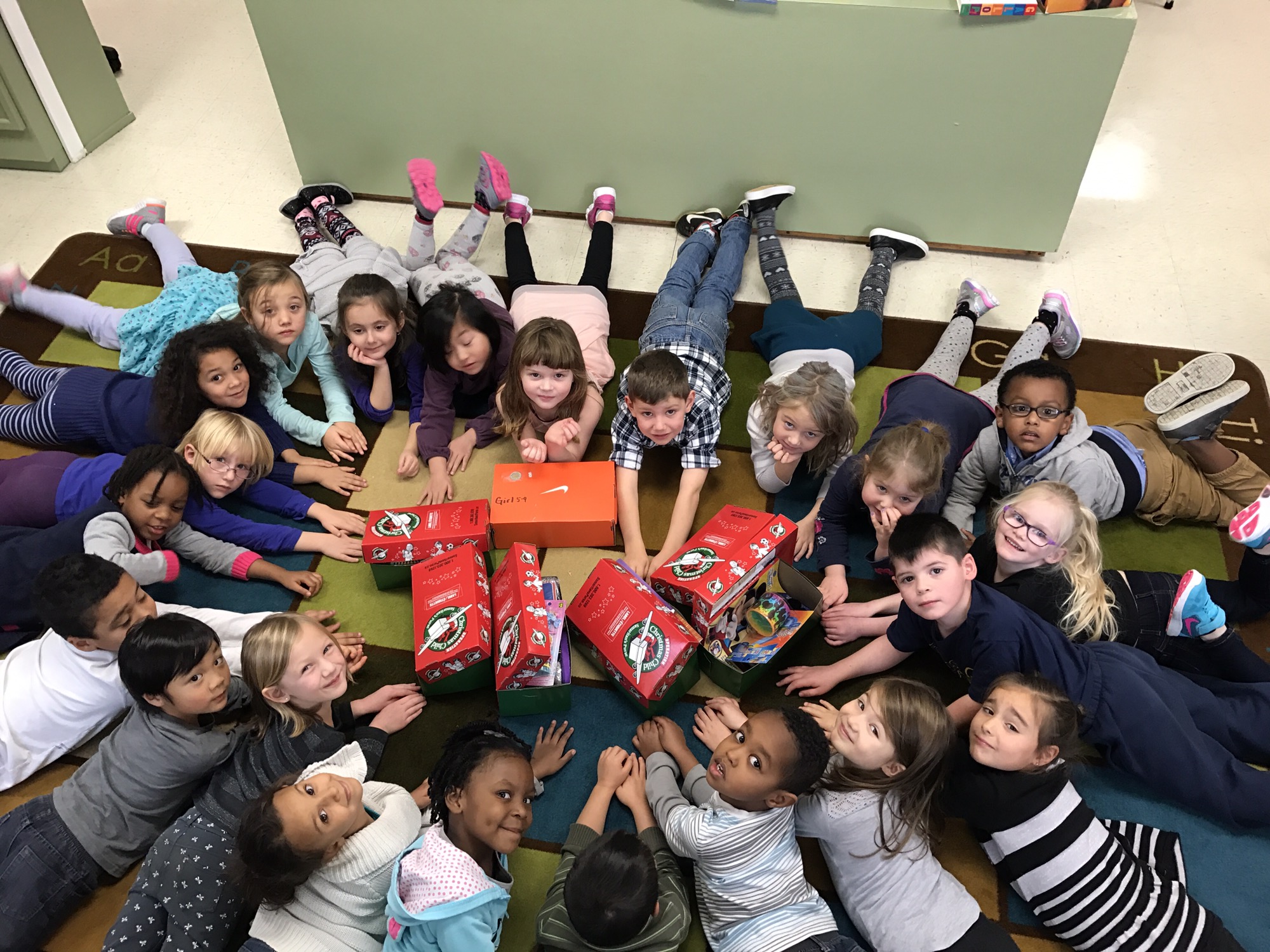 ~~~~~
Seventy two blankets and $250 collected for Mosaic Centre by ECNS Gr 1 students and boxes of cards and treat bags, made by Gr 2 students at ECNS, for those having Christmas dinner at Mosaic Centre.
~~~~~
God has given us the fullness of love in the child we await this Advent.  In gratefulness, we love others, and, lo,  a Christmas miracle:  we experience the fullness of life!  What a story we live in!
We know that a great deal of the above donations came from the incredible community that supports our schools.  Thank

you

for being part of the Christmas miracle!