---
A New Chapter Begins at West School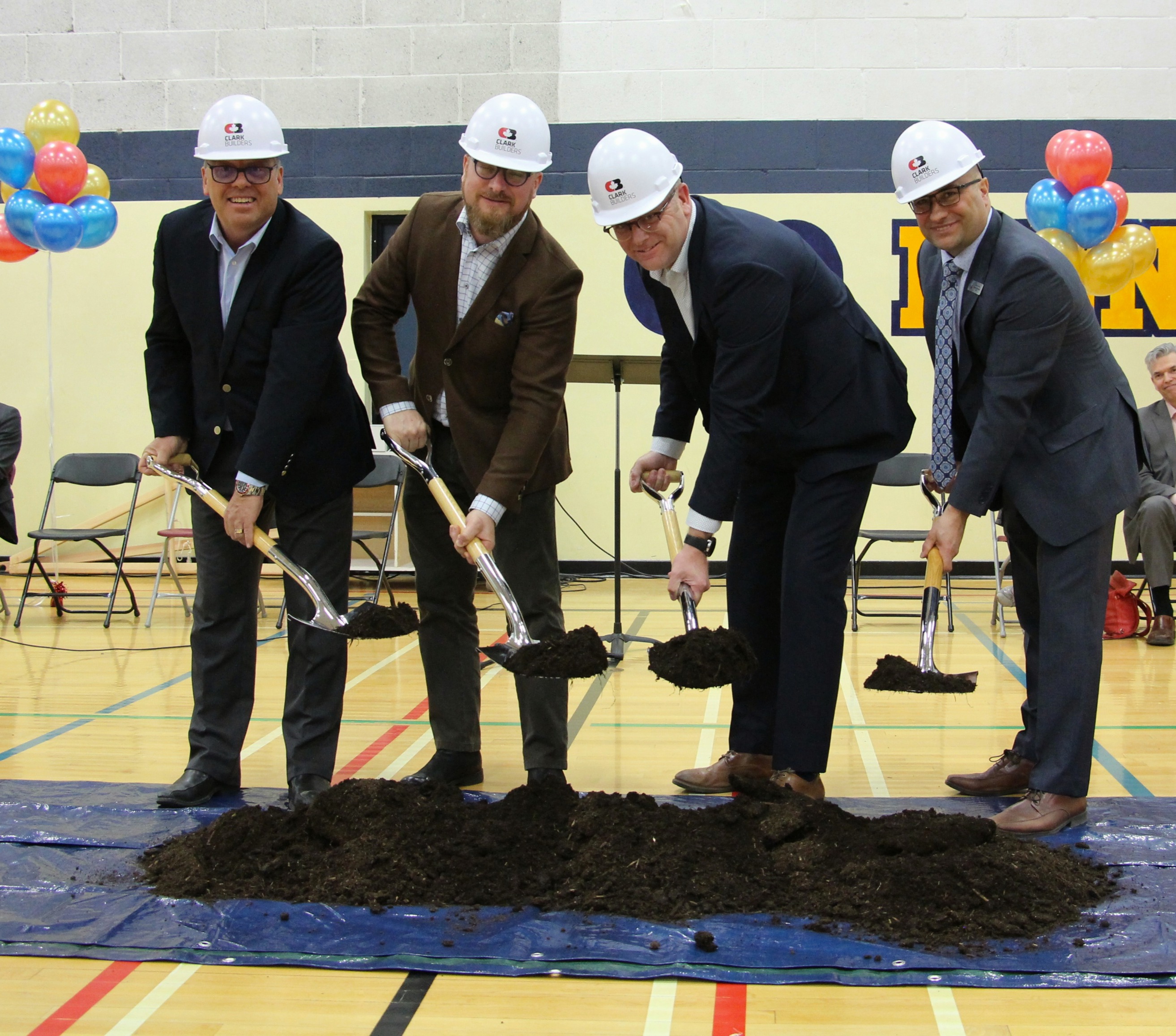 As we break ground on the West School Building Project, we thank teachers and students for their cooperation and enthusiasm. We are grateful to parents, grandparents and friends of Edmonton Christian Schools who have generously donated to the Project. Above all, we give thanks to our Lord for His goodness and His blessings as we build a school that will glorify His name!
Representatives of Edmonton Public Schools, BR2 Architecture and Clark Builders joined ESCE to break ground on the new school. Students filled the gym with laughter and enthusiasm. It was truly a celebration of how Edmonton Christian Schools encourages students to play their role in God's story!
Our supporting community has pledged and donated $4.3 million towards the West School Building Project but you can still make a donation to help offset financing costs and keep fee increases down.