Support on the Path:  Family and Friends
It could be said for all of us.  Unless someone has walked a mile in our shoes ( or tool belt or business suit or chef's apron, . . .) they can't fully understand our daily work.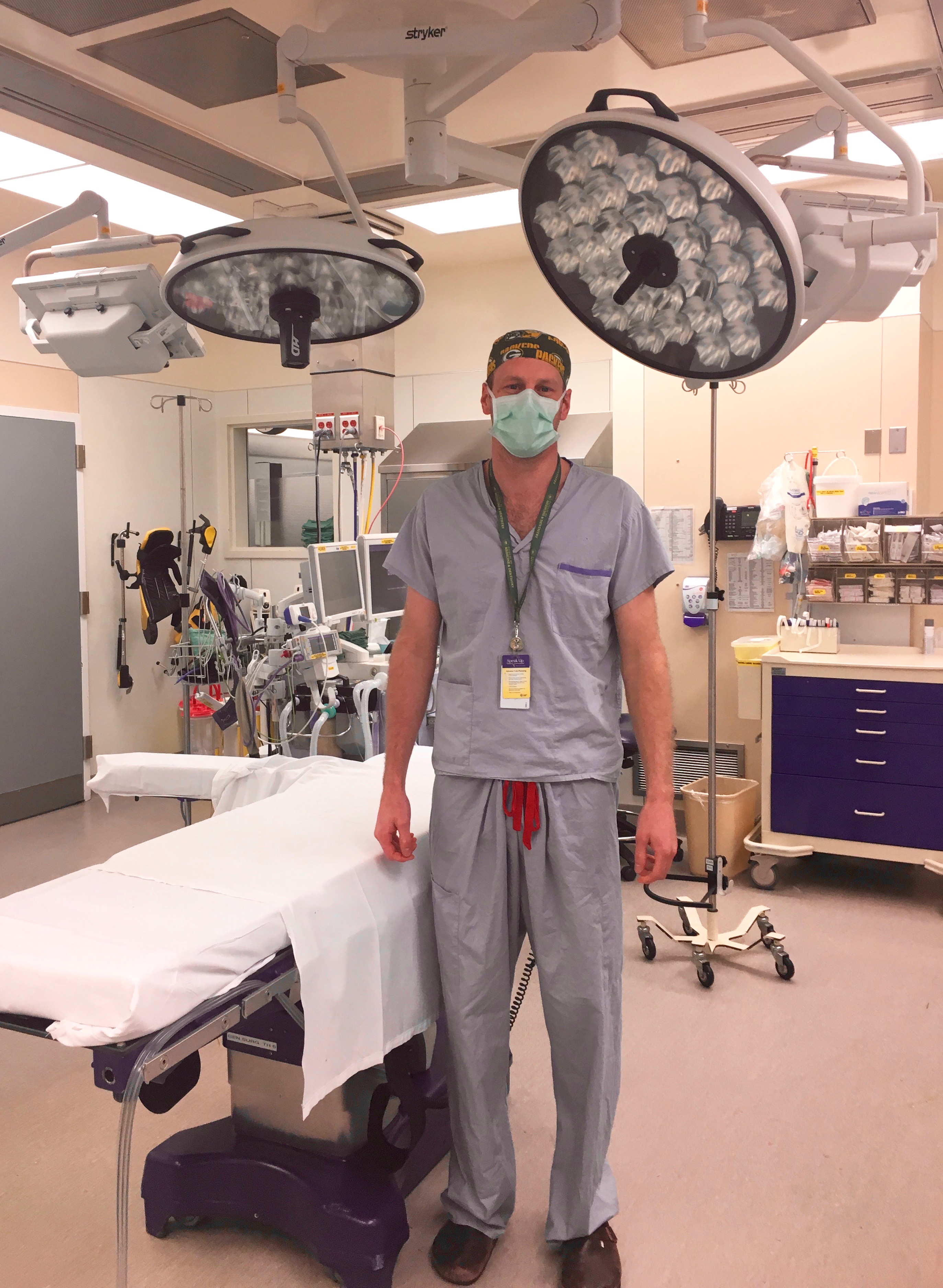 Without walking a mile in Mark's scrubs, it is difficult for us to imagine the challenges on the pathway to becoming a surgical specialist.  One hundred hour (plus) weeks. Life and death situations.  Overwhelming pressure from both the long hospital hours AND the studying.  Child cancer patients. Unsuccessful surgeries. Delivering bad news to families.  It has been a challenging path.   
 "I haven't really had second guesses about medicine, but I definitely have had second guesses about surgery.  It is one of the longest residencies, one of the hardest residencies, and the sheer hours in the hospital and on call are difficult," reflects Mark.   "There are lows when you are overcome by studying, and by what you see and by [the toll it takes] on family life."
Mark has no illusions about how important that family life has been and continues to be on this path.  Mark, Connie and their two children are in this together!   
"It's support that makes it possible.  It's not me being good at things.  I have an incredibly supportive wife who is doing 100% more than her fair share.  She's a single mother raising two children ….or three," he adds with a self-deprecating grin.  "Also," he continues, "my parents are in town, and they are always willing to babysit or help.
The support Mark experiences from Connie and from other family is of course about much more than just helping him get through his training as a surgeon.  The hospitial work shapes him as a surgeon, but he speaks of being shaped by his family in this way,  
"I might be a better Resident if I was single, but I would not be a better person."
Mark also acknowledges that the friendships he made with people who attended Edmonton Christian Schools have  helped him become who he is today.  He remains very close to a group of guys he went to school with.  They do what friends do. Sports. Social gatherings.  Building each other's garages. . . .   Oh, and yes… still plenty of goofing off.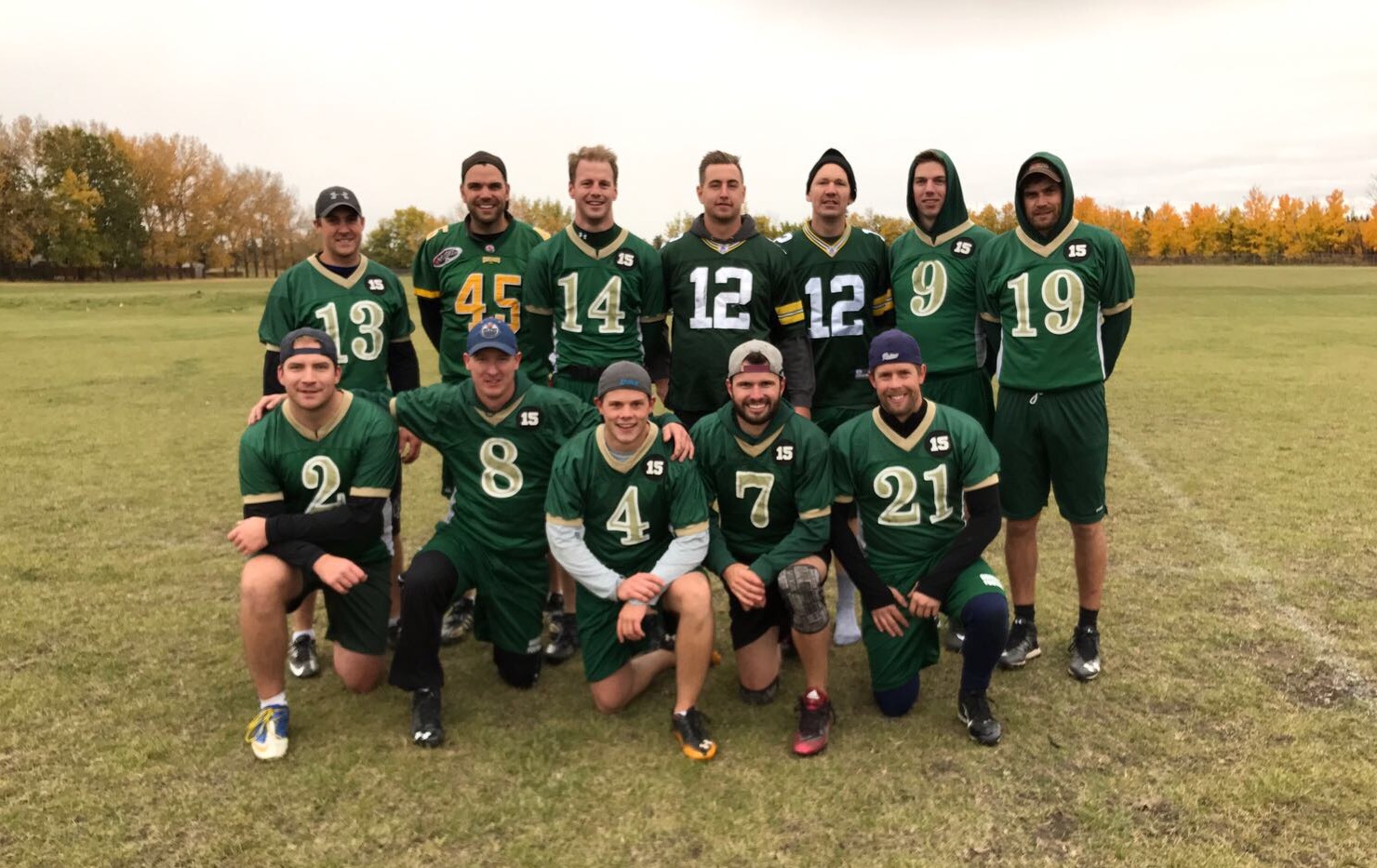 These friendships have not only been important for Mark, but since many  of these friends, are married and have young children Connie has found herself with a supportive group of friends who have much in common and do much together.  Family camping trips.  Barbeques.  Shared child-care and playdates.  Girls nights out.  
"When we came back to Edmonton from Dordt, I was curious how it [reconnecting with friends] would go."  
As it turns out it has gone well and will continue to play an important role in both in Mark's vocational journey and in the story of his family.
It's important in all of this to circle back to the fact that this is part of a bigger story.  God's story has a place for all.  The path isn't always easy but the same God who provides the lilies of the field with what they need to be beautiful in this world provides each person as they "toil and spin" with all they need. God places people around them who help them become who God wants them to be.  And just like with the lilies, that is a beautiful thing!
by Brian Doornenbal