A former colleague and Principal of ECNS closed all her e-mails with an Andrew Greeley quote : "God draws straight with crooked lines."  It was a reminder that God can use flawed people, like me,  to do God's purpose.  As good as that lesson is, there is a second lesson I am seeing more and more:  the pathway to finding our role in God's story is often a very crooked one, filled with zigs and zags.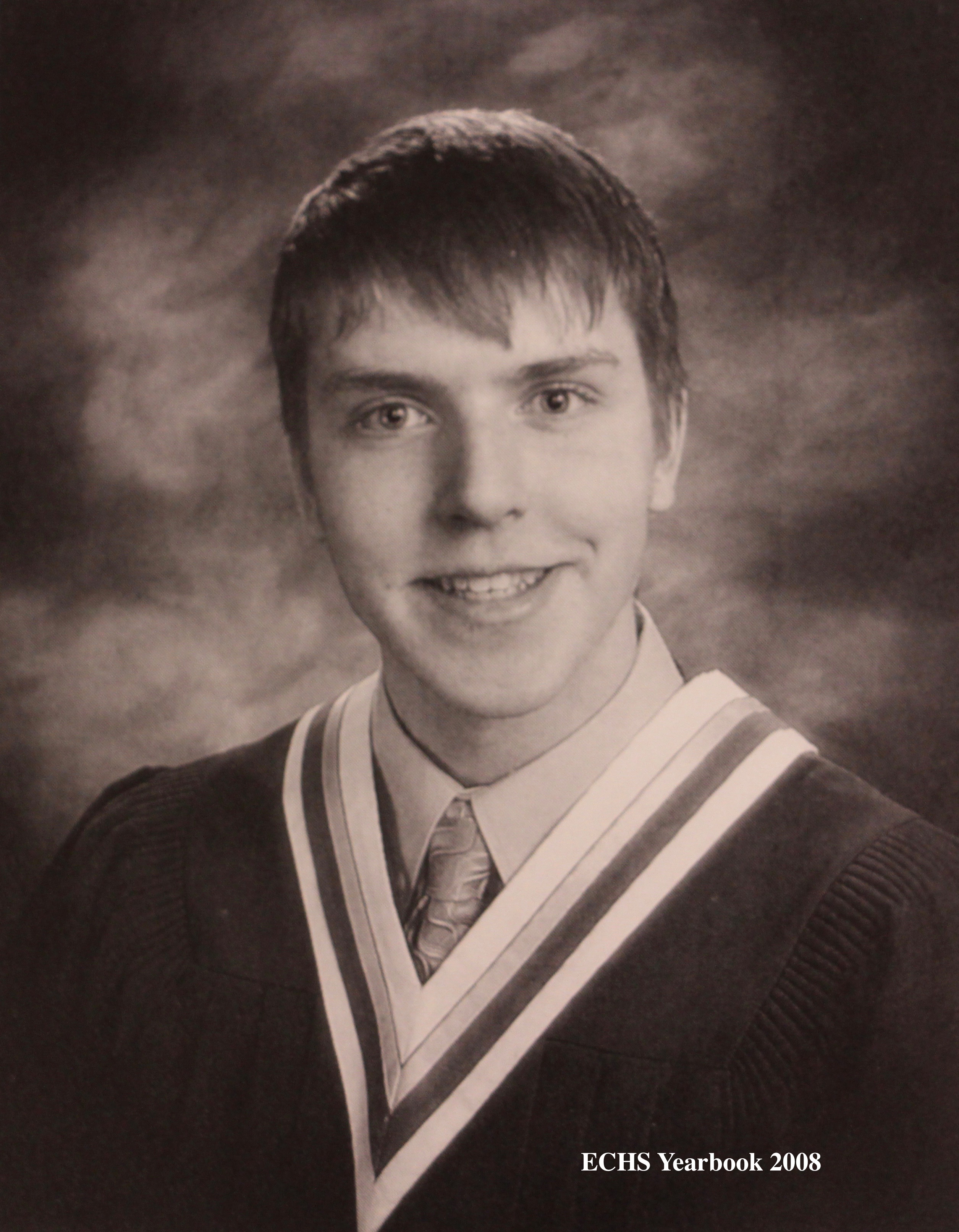 That is what 2008 Edmonton Christian High graduate Dustin Zuidhof is finding out as he zigzags through life.  Dustin is remembered by teachers of the Northeast  and Senior High schools as a soft-spoken, shy,  lanky student who was academically strong, especially in the sciences.  Yet today, he works for Power to Change (formerly Campus Crusade for Christ) on the University of Alberta Campus, reaching out to unsaved people.  A serpentine path indeed!
After graduation, Dustin enrolled in Biology at the U of A.  He had been challenged by his teachers at Edmonton Christian School to think about science in a different way and he had appreciated how faith and studies in a Christian community had shaped him.  He was confident in his faith and so he says, "I enrolled at U of A because I felt like seeing the world outside of the Christian bubble."  With 20-20 hindsight he recognizes that it was a mistake to cut ties with the community he thought was a bubble.   "It maybe was not the best idea. I felt really lonely my first year."
That loneliness was used by God to help Dustin accept an invitation in his second year to a Power to Change (P2C) Bible study. He participated in that group which focussed on the great commission (Matt 28:19-20).  "I didn't really like that focus, because I didn't really love the people the commission was speaking about.  But P2C challenged my 'tribalism' of seeing Jesus as only relevant to myself  and to those with faith.  I prayed for a desire to love unbelievers.  I really felt God answer that prayer."
The next part of the crooked line was going into nursing which Dustin saw as a "vocational ministry in which he could love people in a very Christ-like servant way."  The actual work with patients was very fulfilling, but Dustin struggled with his experience of a mean-spirited, gossip culture in the profession itself.  "It was changing me in ways I did not like," he shares.  "The decision to walk away from nursing was one of the hardest decisions I've ever made."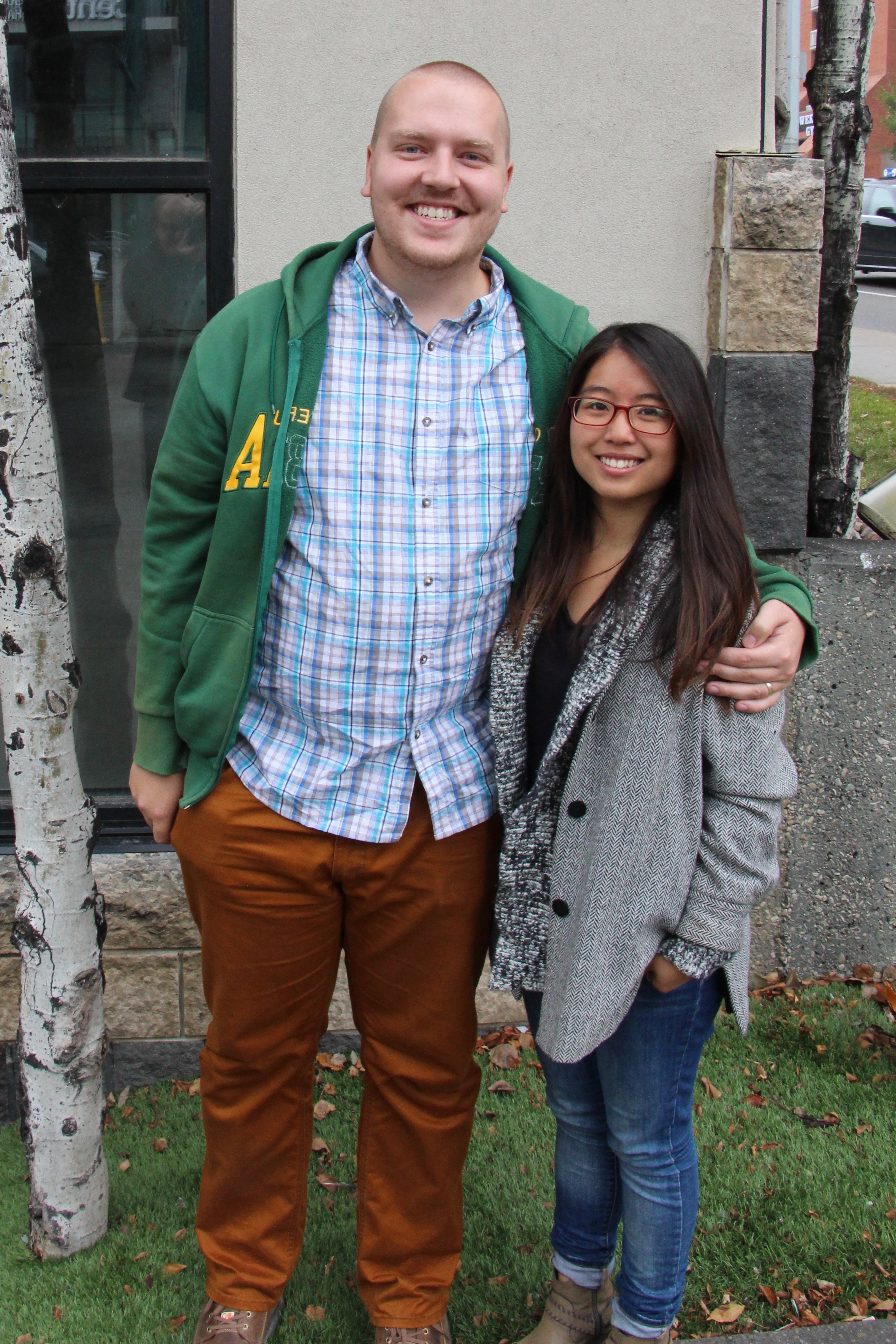 By now Dustin was married to Lesley, who worked for P2C.  He spent a year in a job at Home Depot and when Lesley's colleague on the U of A Campus moved on, Dustin decided to volunteer with P2C for a year.  That volunteering has now turned into employment.
Zigs and zags in the life-line that brought Dustin to where he is today.  "I was a shy soft-spoken science nerd (I think I still am), but now I talk and listen to students every day about deeper things in life, about what they believe their purpose is, who God is, what they value. I think the zigzag of life really equipped me for this."  Only a gracious loving God could draw so straight with crooked lines!
by Brian Doornenbal
Dustin and Lesley each have to raise 100% of their salaries for their ministry on the U of A Campus.  They do this through supportive churches and individuals.  If you would like to support their work, contact Dustin  and Lesley at
dustin.zuidhof@P2C.com
or
lesley.zuidhof@p2c.com
A number of other alumni stories have been published on this blog:    Miracles, Mud and MLAs,    Slow War–Ben Hertwig Shares His Story,     To Iraq and Back,      "I Didn't See That Coming!,   Pastor Who?    They Walk Among Us!,       Throwing Pasta