New Roles, Same Story
At Edmonton Christian Schools, we think and talk a lot about God's story for this world.  It is even in our mission statement: Responding to God's grace, Edmonton Christian Schools challenge students, through Christ centred education, to actively play their role in God's story."
One of the things we know about stories is that characters within a story come and go. Each year at this time, we say goodbye to some people who will be leaving our part of the story and opening a new chapter somewhere else.  We thank them for the role they played here and we wish nothing but blessing for each of them as their plot-line changes. This year we say farewell to three (4?) of our colleagues whose next chapter is called "Retirement."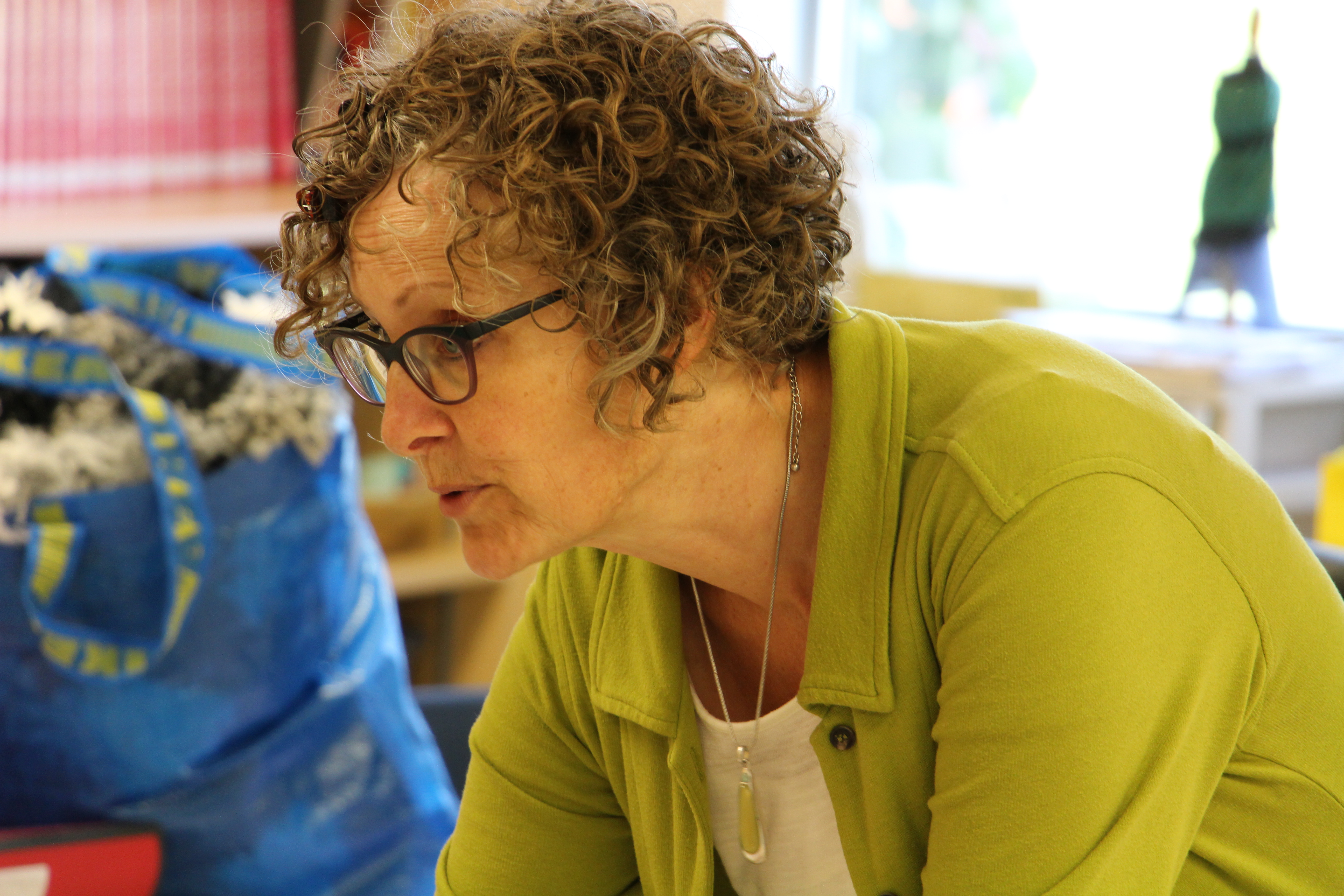 Grace Jewett who was a member of the ECHS Graduating Class of 1977, is retiring after 33 years of "shaping young minds" (a phrase she would often use as she went to teach a class,  "I am off to shape young minds").  Her role in this story has shaped and influenced not only the minds, but also the stories of thousands of others… students and colleagues alike.  Grace's kindness, positivity, and the deep desire to really connect with people are hallmarks of her teaching career.  She not only had time to listen to people's stories, she loved doing so.  This made her a person that people liked to be around and it also made her a very effective teacher.  It has been said, "They don't care what you know, till they know that you care."  No one who was taught by, mentored or worked with Grace Jewett ever doubted that she cared.  She will be missed!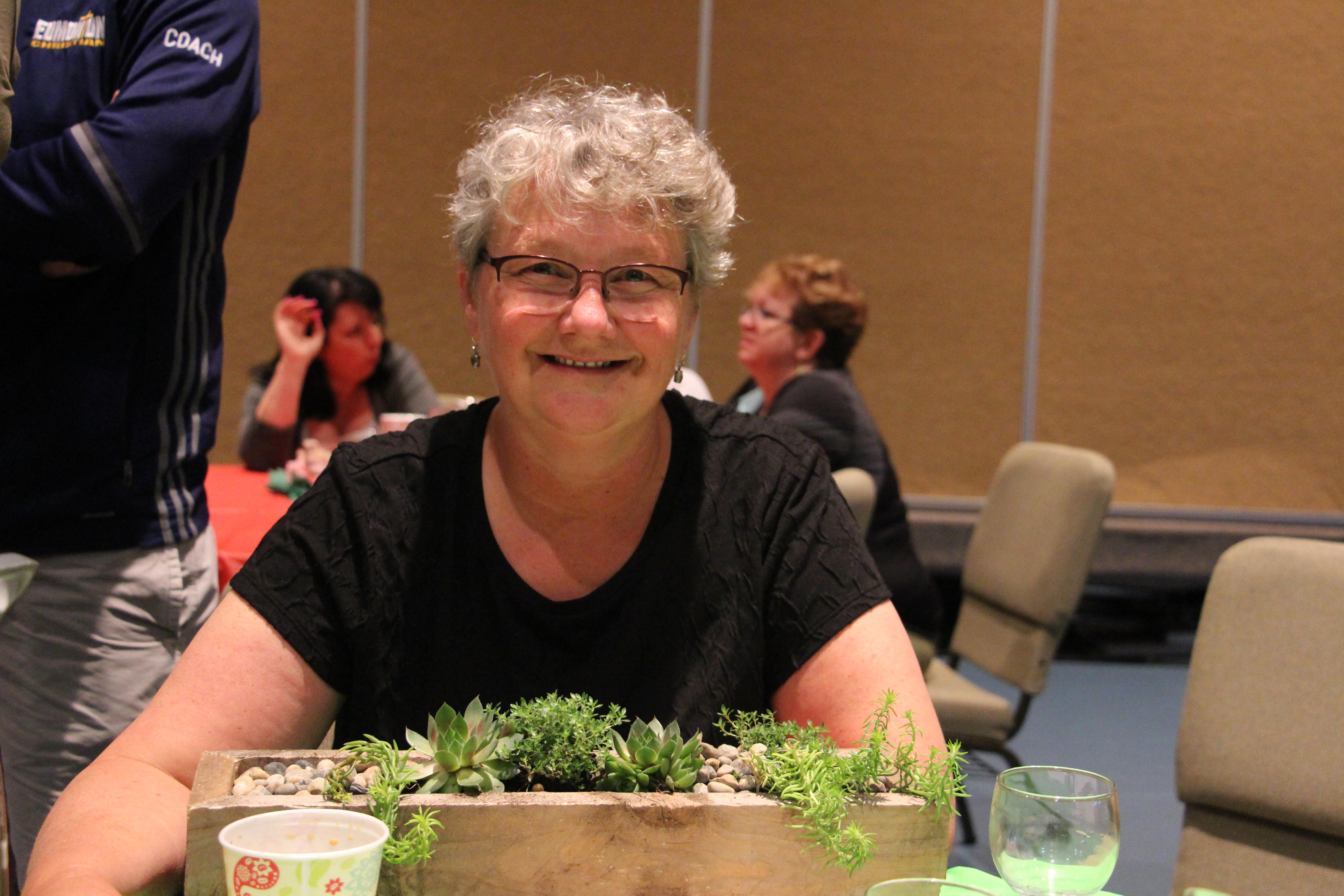 Sylvia Huitsing is retiring after 20 years of working as an Educational Assistant at Northeast Edmonton Christian School (and 5 years as school secretary in the 1980s).  Much of her work was done in the junior high division where she was so able to relate to students in ways that they understood.  She was compassionate with them, but she was very direct when necessary.  The students knew she loved them the way they were,  but they also knew she wanted to see them grow.  That lead to many memorable mentoring moments.  When her colleagues recently celebrated her work, they referred to her as the junior high "mom," mainly for the students, but also for her colleagues whom she helped in so many ways. Northeast school will not be the same without her.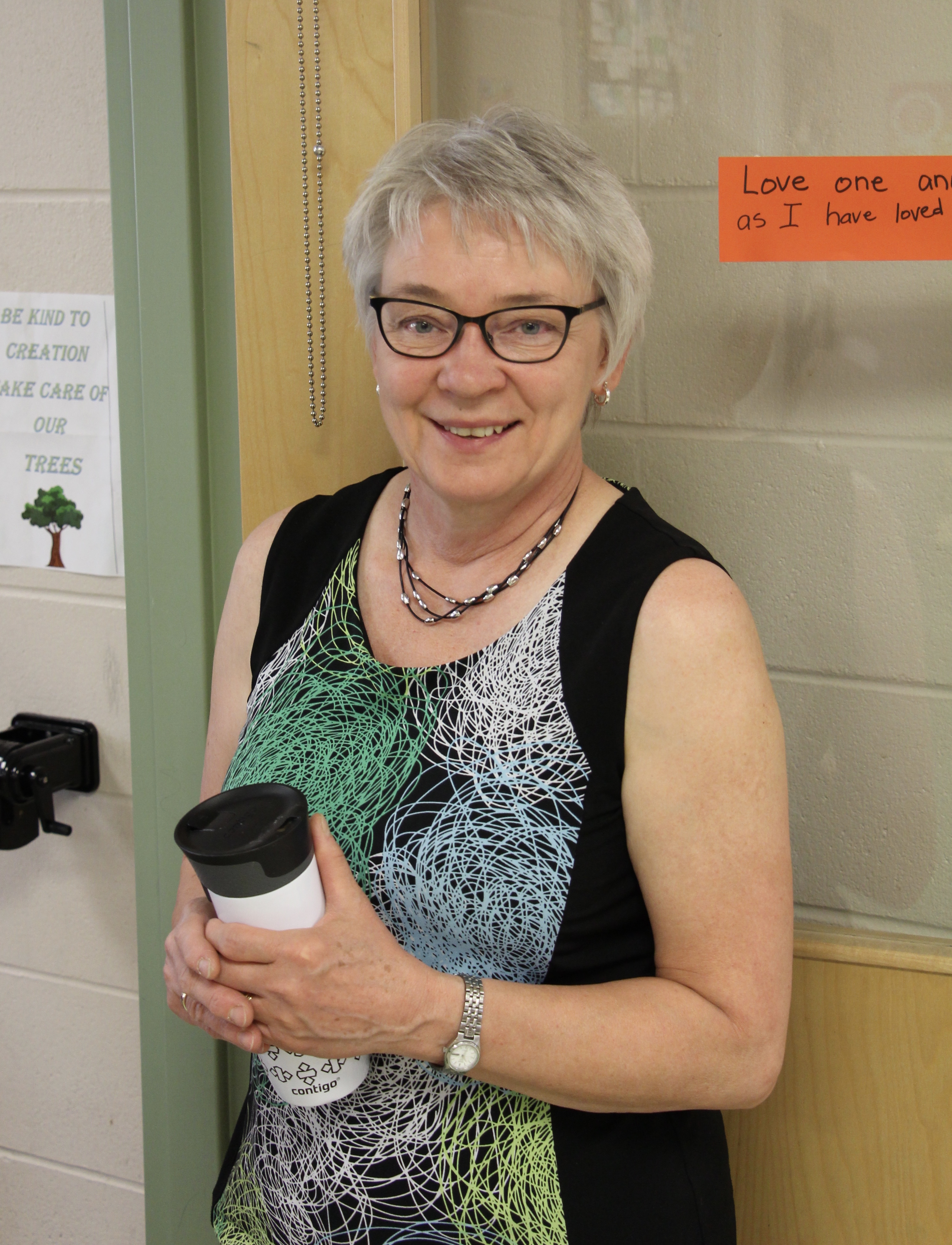 Since 1978, Geraldine Attema, has taught  24 years at  Edmonton Christian Schools, both at West and at Northeast.  Her last 9 years have been in the primary division at Northeast.  Not bad for someone who initially headed off to Dordt College to become a nurse!  God had different ideas for her and used her well within the story of Christian education.  Her ability to capture the complexity of a situation in a well-used phrase often put smiles on the faces of those who taught with her.  "This isn't my first rodeo."  or "Just use some creative license." or 'It's not a hill to die on."  Mrs. Attema could also put smiles on the faces of those young ones as they learned to read, write and relate in her class.  Well done Geraldine!  Blessings in your retirement.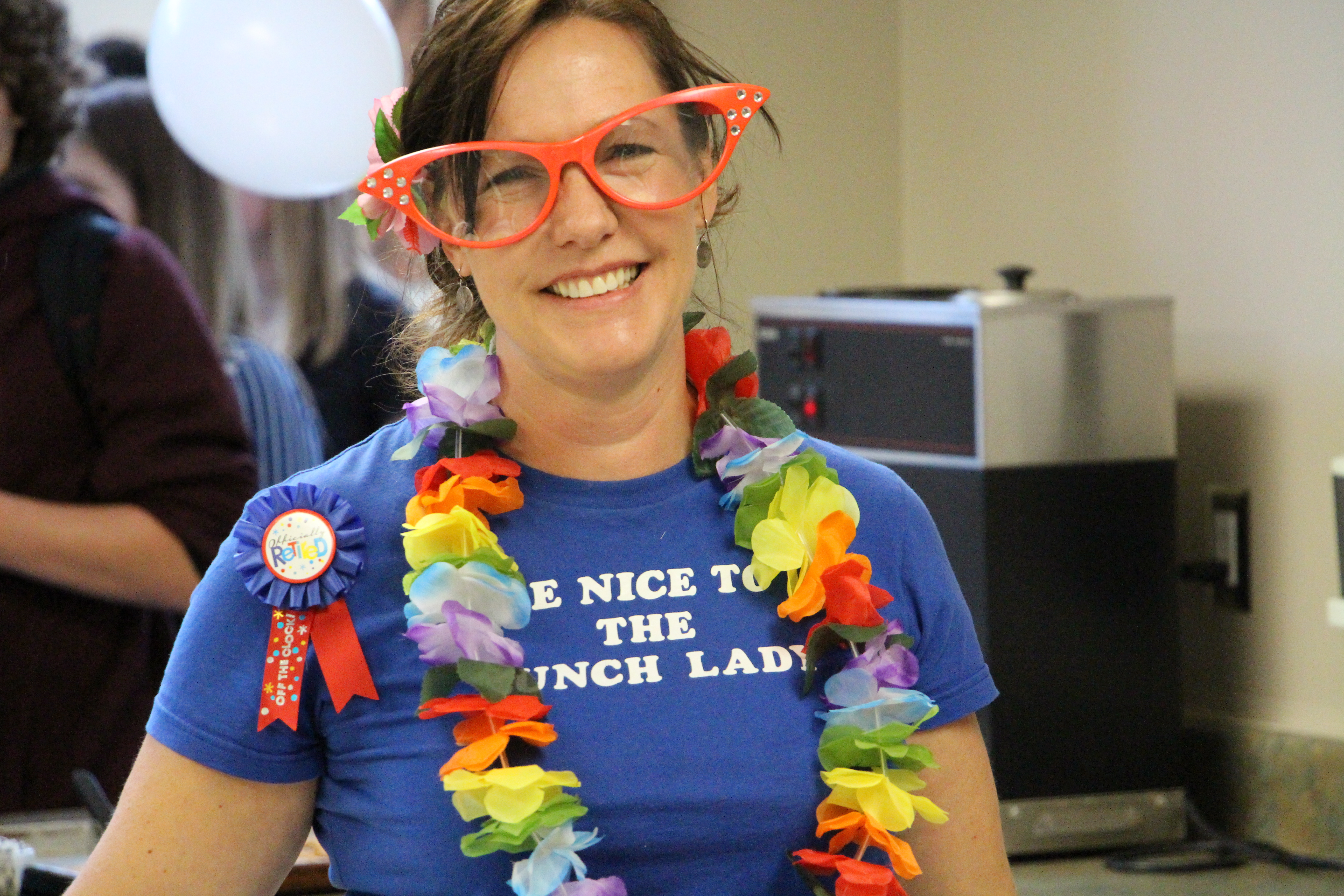 Though on her last day there was a balloon saying "Happy Retirement," that doesn't seem to be the right title for the next chapter of the ECHS Lunch Lady's story.  Perhaps we will call it "Freedom Forty-Something."  After 14 smile-filled years of being present and connected with people at ECHS while she organized, prepared and served food to students and staff alike, Charlene Hofstede is moving on. The food service she provided was very important, but more important was her servant heart that expressed itself in kind and caring interactions with her colleagues and the students.  She enriched the lives of many and we wish her well in her Freedom Forty-Something.
In addtion to those retiring, we will also, for now, say goodbye to others.
Mr. Wes Boonstra is  leaving after 9 years at ECHS, where he challenged students mostly in Social Studies to seek God's will for this world.  We wish him well in his new role at Centre High next year.    
Mr. Nick Boschmann will be also be leaving Edmonton Christian High School after three years of mainly teaching English.  He is hopeful about some new opportunities for next year.
Mrs Sheri Kimmel and her family will moving away from Edmonton.  After 8 years of teaching and coaching at West School since 2005, we say thank you and farewell to Sheri and wish her blessings for the future (and strength for the move!)
Lastly, we say farewell to Liz Neudorf who has been a very capable and loving grade 1 teacher at Northeast school this year.  She will be continuing her career at Abbotsford Christian School next year.
Though saying farewell comes with a measure of sadness, it is with joy that we can acknowledge that as God's people, even though our roles may not intersect as often, we are still part of the same huge narrative, written by a loving God.  What a story!