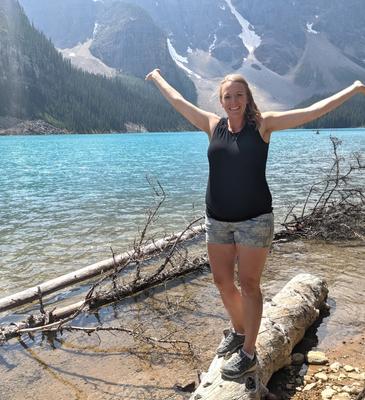 Rebecca Werkman, ECNS Grade 3/4
DEEP HOPE: That my students discover and develop their God-given gifts and talents. I pray that together we will celebrate each other's differences, and use them to share Christ with others in meaningful and authentic ways.
WHY ECS: I am thoroughly connected to the ECS community through church, friends, and family. I have a deep love of Christian Education and it has always been a dream of mine to teach in a Christian capacity. I was blessed to attend a Christian School from Kindergarten into University, where I developed much of my faith and relationship with God. I am excited to pass this legacy onto the students in my own class.
HOBBIES: I love gardening, playing basketball, crocheting and connecting with friends over a strong cup of coffee.
INTERESTING FACTS: I have been married for nine years. We have two boys ages 6 years and 10 months. My very first job was blueberry picking.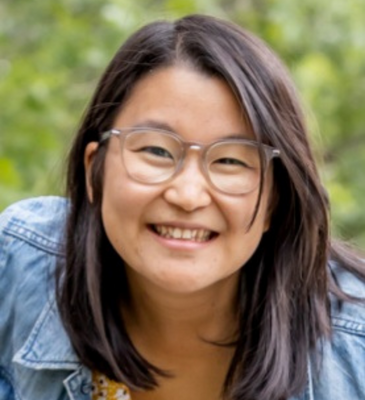 Hikari Hum, ECNS Kindergarten
DEEP HOPE: That my students would know that they are deeply loved by our God as unique and precious individuals. My hope is that students would feel a sense of belonging and community within their classroom and school.
EXCITED FOR THIS YEAR: This is my first year teaching Kindergarten! I am so excited to witness their enthusiasm for life each day and am eager to foster curiosity alongside them! Let's play and learn hard!
SUMMER: I love to spend my summer on the Sunshine Coast (BC) with my 2 young daughters (age 3 and 2) by the ocean. I got in loads of stand up paddle-boarding, hiking and swimming! I also got to sneak in a 3 day hiking trip to Jasper Skyline (without kids!) this summer!
INTERESTING FACTS:  I was born in Japan and raised in Vancouver. I completed part of my studies in Ontario and eventually settled in Edmonton. Before ECNS, I taught special needs classes and reading intervention! During the pandemic, I had 2 beautiful daughters and took a pause from teaching!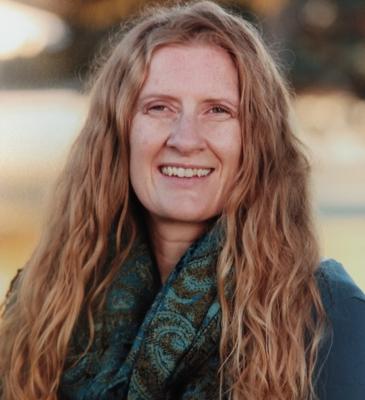 Heather Kropp, ECNS Grade 2
DEEP HOPE: That my students would experience belonging and community as we learn to delight in the wonder of God and His creation, so that they can play their role in God's story.
HISTORY WITH ECS: My history in ECS started over 10 years ago when I taught preschool at ECNS and later grade one at ECWS. I have been involved in the ECS community as a parent for the past 6 years.
WHY ECS: I am excited to be able to integrate faith into all areas of our learning. I also love the focus ECS has on service and putting our faith into action to show God's love to others.
INTERESTING FACTS: I spent 5 1/2 years doing educational outreach in rural Tanzania, East Africa. I helped to start a Christian school there which now offers over 300 vulnerable students access to otherwise inaccessible high-quality education. I continue to be involved in supporting the school from Canada and I am in awe of what God has done in using the school to help transform a community.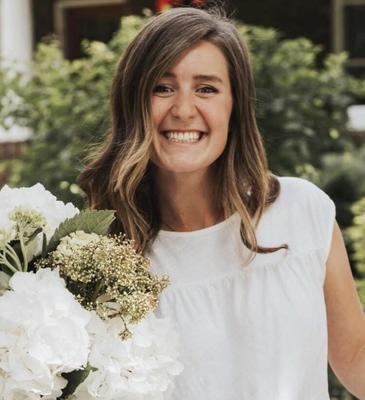 Rayleen Wierenga, ECWS Kindergarten
DEEP HOPE: For students to feel safe, loved, cared for and encouraged at school while being open to trying new things. I hope that students will learn to love coming to school and want to be in our classroom and know that they belong here. I hope they each know that God made them unique and gave them wonderful gifts that we get to learn about from each other.
HISTORY WITH ECS: I grew up in Edmonton and attended West & the High School from K-12.
INTERESTS: In my spare time, I enjoy taking my dog for a walk in the river valley, spending time outdoors, and surrounding myself with friends and family.
FUN FACT: I am pregnant and am due late January. I'm excited to teach here at West until Christmas.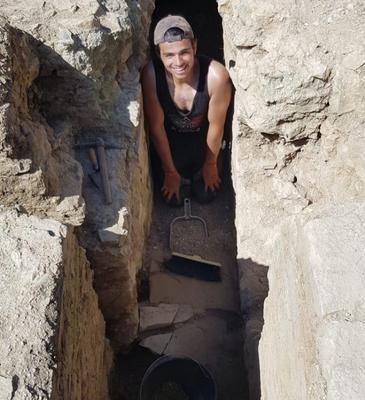 Luis Ossa-Arango, ECHS – Spanish, Communications Technology, CALM, and Religious Ethics
DEEP HOPE: My deep hope for my students is that they can begin to better understand themselves and the role they play in God's story, and the role God plays in their own story. High school can be a stressful time and I just want my students to know that they never truly walk alone.
ECS HISTORY: Last year I completed my second teaching practicum at Edmonton Christian West teaching grade 7 and 8 gym and social studies. Through this experience I was exposed to this great community.
FUN FACTS: I was born in Colombia and I am very thrilled to be sharing my culture through the Spanish course I am teaching.  My first degree was in History and Classics. My original goal was to be an archaeologist. Above is a photo of me at an archaeological dig site that I worked at in the summers of 2018 and 2019.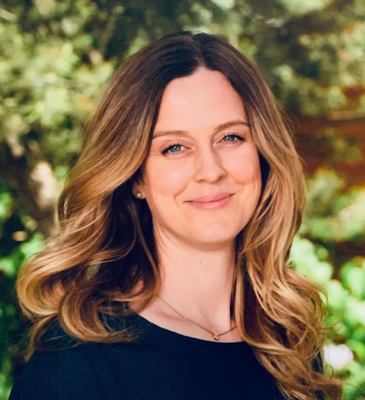 Jocelyn Perrin, Grade 6 & Div 1 Music
DEEP HOPE: My deep hope for my students this year is that they deepen their relationship and understanding of God and His beautiful world, and that they truly lean into their role in God's grand story at a head and heart level. 
ECS HISTORY: I did my 1st teaching practicum in kindergarten at ECWS almost 20 years ago!  My own three children have attended the school since 2015.
ABOUT ME: I graduated from The King's University Bachelor of Ed. program in 2004. I taught full time with Edmonton Public Schools for 5 years before having children and moving to Fort McMurray and then onto Saskatoon.  Our children were still quite little when I opened a music studio and taught the Music for Young Children Program in our Saskatchewan basement!  In 2015 my husband and I moved our growing family back to the Edmonton area.