ESCE Subsidy Program
The Edmonton Society for Christian Education (ESCE) has a strong desire to provide Christian education to all who desire it. Our goal is to make Christian program fees affordable for all families at ECS.
Our subsidy program assists families who are struggling financially to afford their Christian program fees.
Impact in Action
Meet Sherr Wadson and hear her story about the impact the ESCE Subsidy Program had on her life.
Support your Community
Every year we see an increase in the need for subsidies in both the number of requests and the monetary amount we provide. Currently, the Society assists 70 families through the subsidy program, 10 more than budgeted. With your help, we can provide for the additional families this year and again next year.
Please consider a gift today to help a family in our community afford their Christian program fees.
Our goal is to help the 10 additional families this year and 10+ more again next year. This will cost us an additional $30,000.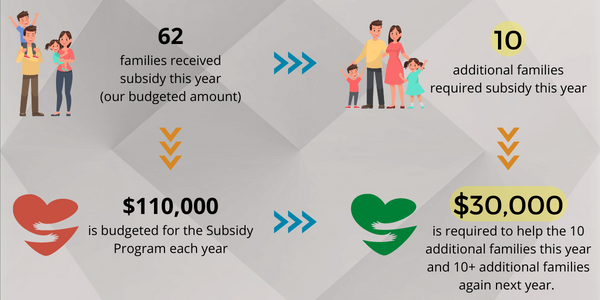 Your donation to the Subsidy Program will directly impact the lives of families in our community. Our subsidy program lowers fees to make them affordable to families who otherwise might not be able to send their children to our school.
Thank you again for your prayers, encouragement, and financial support that enable us to serve more families and prepare students to lead and serve wherever God calls them.
If you'd like to learn more about how our subsidy program supports families at Edmonton Christian Schools please don't hesitate to contact me.
Sincerely,
Keith Piquette
Director of Development and Admissions
780.408.7933
kpiquette@edmchristian.org