A new school year often brings new teachers.  Get to know a few of the new faces you might see at your school in this feature blog!
Myles Fenske
Grade 6 at ECNS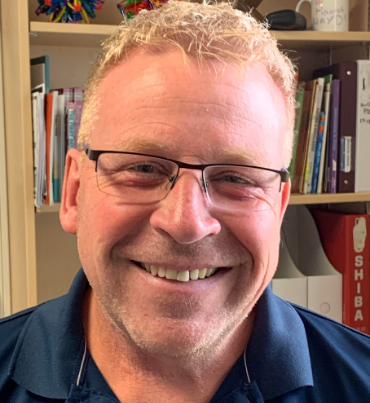 Deep Hope: The students will continue to play their role in God's story in an environment that is safe and supportive, where they are free to make mistakes, to learn from them and to have fun!
Why I chose ECS: Our vision and mission make sense; Each of "our" stories are unique and special and to be able to live our story through Christ-centred education is a true blessing. I love the supportive community/family feeling at ECNS that facilitates growth and development of our students.
What you did over the summer: I built an addition onto our home, fished and golfed, and enjoyed my family.
Interesting fact(s) about you: Before becoming a teacher I was a Health, Fitness and Recreation Director with the Edmonton YMCA. I also worked at the Workers' Compensation Board of Alberta in a number of areas. I have two kids (24 and 21), a wife, and a dog (Gizmo).
Does Myles look familiar?  He has a history at ECS! 
Myles spent 2005-2015 at ECNS in various roles; Grade 3, Grade 5, Student Support Curriculum Coordinator, and Jr. High Soccer Coach. We're happy to have him back!
Michael Bradley
ELA 7-8, Foods, and Bible at ECWS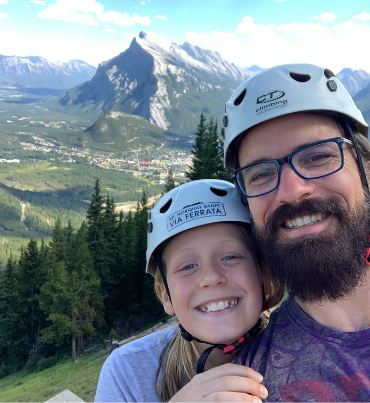 Deep Hope: That students find their voice, and experience the joy and powerful possibilities of stories and language in expressing God's Truth.
Why I love ECS: I love the feeling of community here and am blessed and grateful to be welcomed back.
How long I've been teaching: I've been a roaming teacher since 2003, and over the years have moved in and out of classrooms in Edmonton, Toronto, London, UK, and Bogotá, Colombia, as I also pursued a career in theatre, film, and television as an actor and director.
Fun Facts: I have an MFA in Theatre Directing, and bring my love of storytelling to my English Language Arts classroom. I have an eclectic bunch of interests and hobbies, including Brazillian Jiu-Jitsu, guitar, cooking, cycling, carpentry, travel, gaming (video, tabletop, cards, board games, roleplaying- everything, really!), and more.
Does Michael look familiar?  He has a history at ECS! 
Michael joined ECWS late last year and we're delighted to have him continue this year.
Beth Harmer
Grade 3 at ECWS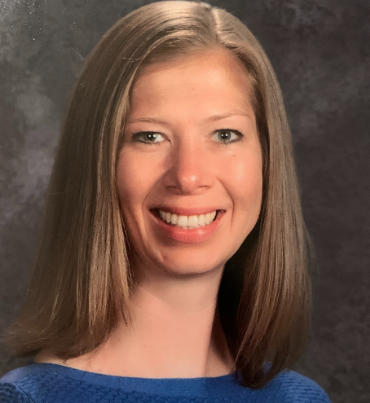 Deep Hope: That my students develop a friendship with Jesus and grow in their love for Him. That my students discover and embrace the unique ways that God has gifted them and begin to use these gifts for God's glory.
Most Excited About for This Year: I am excited to get to know each of my students and help them learn, grow and discover their strengths.
Favourite Subject To Teach: I love teaching reading and writing. As someone who loves to read, I enjoy helping students discover the delight of a captivating story. It's also exciting to help students practice the skills they need to write their own stories.
Interesting Facts: When I'm not teaching, I can be found in my kitchen baking cookies or outside running!
Megan Scott
Art and English at ECHS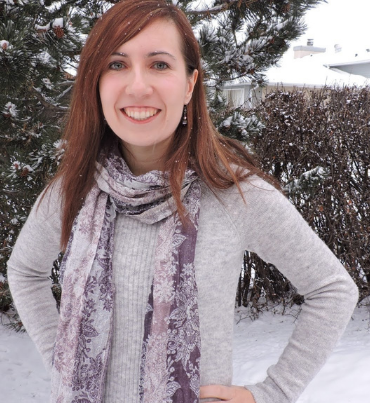 Deep Hope: My deep hope is to see students grow in their ability to discern and communicate truth in reading, writing, viewing and communicating.
What you love about ECS: I really enjoy teaching at ECS because I have the ability to build relationships with students and encourage them to grow in their faith as I share and grow in mine.
Your favourite subject to teach: Language Arts!
What you did over the summer: While taking a break from teaching this summer I went camping in both Southern Alberta and Jasper!  My favourite activity was going on a trail ride, which I haven't done in years!
Does Megan look familiar? She has a history at ECS! 
Megan joined ECHS late last year and we're delighted to have her continue this year. In the spring of 2018, she also taught Grade 9 English Language Arts and Social Studies at ECWS.
Kyla Piers-Dykema
Grade 1 at ECNS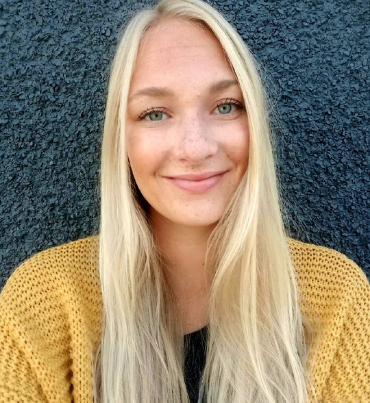 Deep Hope: I hope that my students love, wonder and play while learning about God's world.  
Why you wanted to teach at ECS: As alumni of West School, I am so excited to be teaching Grade One at Northeast this year! I believe in the importance of educating the whole person; academically, spiritually and emotionally. I love integrating Christian beliefs and values into all aspects of teaching. It is a blessing to talk about my faith with my students!
How long you've been teaching: This is my 4th year of teaching and 3rd year of teaching Grade One.
Fact about me: I love to travel and have travelled to 15 countries (and counting)!
Jadine Golbeck
Grade 7 at ECNS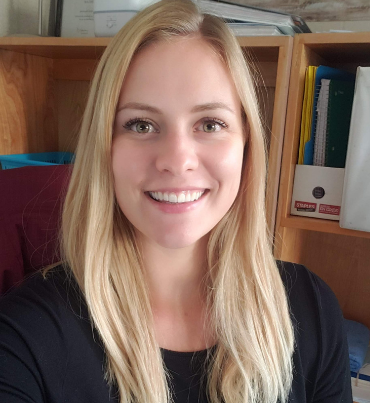 Deep Hope: My hope for students and teachers this year is that we would stay joyful, positive, and encouraging through this crazy year! 
How long you've been teaching: I am new to ECS, but I have been teaching for almost three years (math is my jam!)
What you did over the summer: I got married this summer; a COVID-19 wedding!
Hobbies: I love to go camping and hiking in the summer, anywhere I can find mountains.