---
We are now over two months into our 'new normal' of distance learning … and from every one of our, now digital, classrooms we've seen some great proof of the #ImageReflecting and #CommunityBuilding hearts of our students.
For example, in ECNS-3K, every Thursday is "Thankful Thursday" letter writing day. Each week the students write a new letter to a different group of people to let them know how much we appreciate them.

.
They have written to doctors and nurses, first responders, truck drivers, food bank and shelter workers, grocery and pharmacy workers, bus drivers, and workers at Capital Power-Genesee plant. The students have thanked them specifically for what they are doing to help us all during the pandemic.
Over the past several weeks the students have mailed or delivered their letters … and some have even started to receive some replies!
Sam's recent letter was for our Police Officers and even included a great drawing he did for them.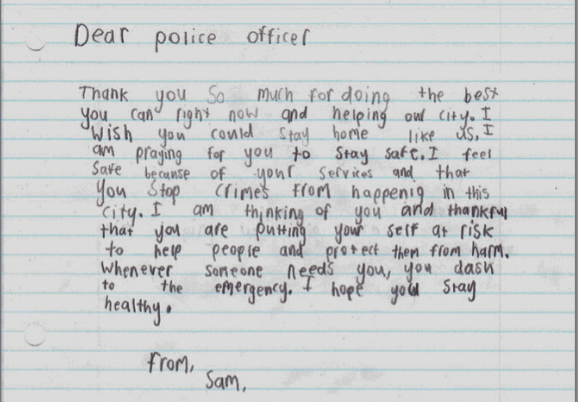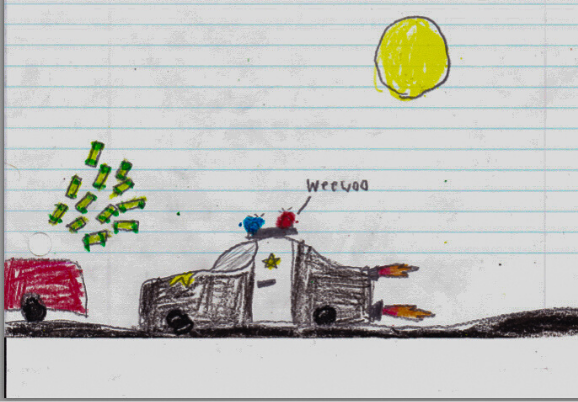 .
And what do you know … a few weeks later, a police officer arrived at his home and asked to talk to him! He thanked Sam for his great letter, showed him his car, and gave him a badge.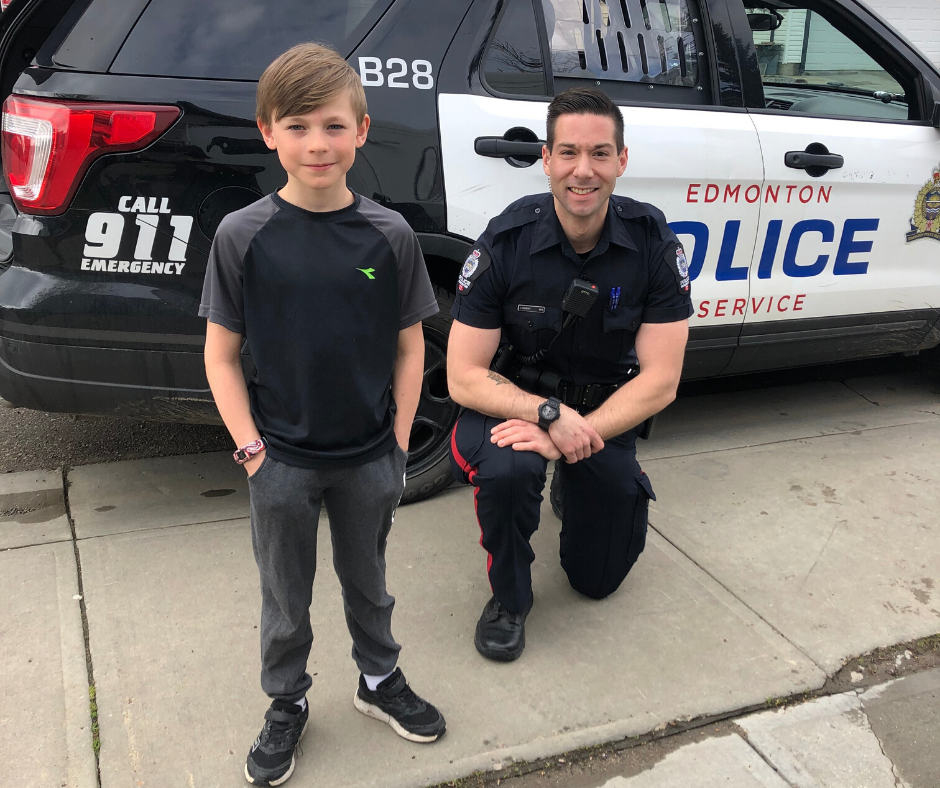 .
What a special way to connect with others right now.  Sam, thank you for sharing your letter and photo with us!