A new school year often brings new teachers.  Get to know a few of the new faces you might see at your school in this feature blog!
Abigail Zee
Grade 1 at Northeast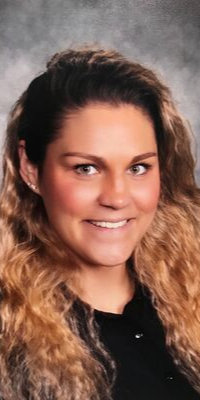 Deep Hope: That my students grow in confidence, in faith, and in community. That my students know they are loved, they are capable, and they are AWESOME
About Me: If you think you recognize my last name, then you probably do! I come from a very large family and grew up in Fellowship CRC.
Why I chose ECS: I wanted to teach at ECS because of the community! It is a true representation of God's power and love; it is a true blessing to share faith with one another.
Fun Fact:
  I love singing and dancing in the classroom! Don't be surprised if you walk past and see us worshipping, learning, or taking fun brain breaks!
Rebekah Ramsey
Grade 5 at West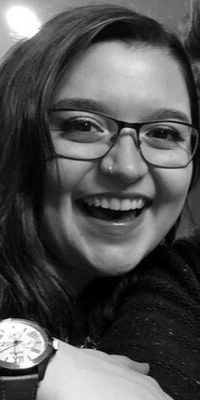 Deep Hope: That my students will develop a strong relationship with Christ through their learning. That our class fosters an environment that shows the never ending love that God has for us.
How long I've been teaching: I'm a brand new baby teacher and just graduated in the spring so this is my first year!
What am I most excited for: I'm most excited to get to know my students this year and to have them know me!
What I did this summer: This summer I went to Ireland for a week to visit my family. On the way home I got stuck in Iceland (my plane left without me) and had a full 24 hours to explore so I checked off a bucket list item and went on a boat tour to see some puffins and whales. I also went camping a LOT!
Interesting Fact: I was born and raised in the United Kingdom!
Heather Moss
Grade 6-9 FSL at Northeast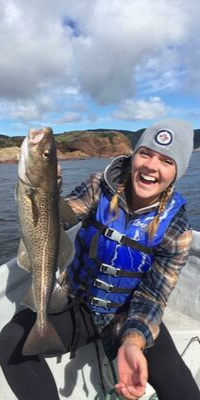 Deep Hope: That my students really find where they fit; how the skills, strengths, and interests that they already have can help them to play their own unique and amazing role in Gods story.
About Me: I am originally from Newfoundland, and I've been teaching for 5 years now. I have taught French for the majority of the time, with a little sprinkle of Phys. Ed here and there to keep it fresh! I also love to coach sports, and ECS has helped me jump right into that role as well!
Best Part about teaching at ECS: I feel like I am a part of something great. The staff, students, and families at ECS are just wonderful people. I feel blessed that I have this chance to really be active in my own role by helping these amazing students to realize theirs. I'm looking forward to a fantastic year!
Amy Duong
Grade 3 at West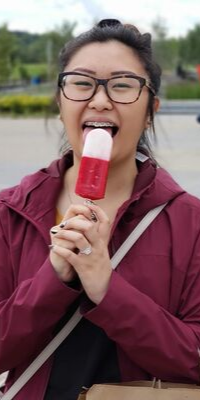 Deep Hope: That my classroom is a safe and loving space where my students can learn about the love of God and feel empowered to play their role in God's story by showing love to those around them.
Why I love ECS: I love being able to teach curriculum and God's love to my students. It is rare to be able to teach curriculum as well as your faith in a school setting and that is one of the reasons I wanted to teach at ECS, not to mention the great team that is here, as well. Its has been such a blessing to work with the staff here and meet all the parents and students. ECS is such a great community to be a part of.
How long I've been teaching: This is my second year of teaching and it has been such a great journey so far!
Fun Fact: I love traveling! I am a huge foodie, but I really hate ketchup. I love doing crafts and making cards.